Pupils at a Yorkshire number one faculty are alternatively divided into strict shade-coded organizations and have to participate in a pre-set pastime decided by staff.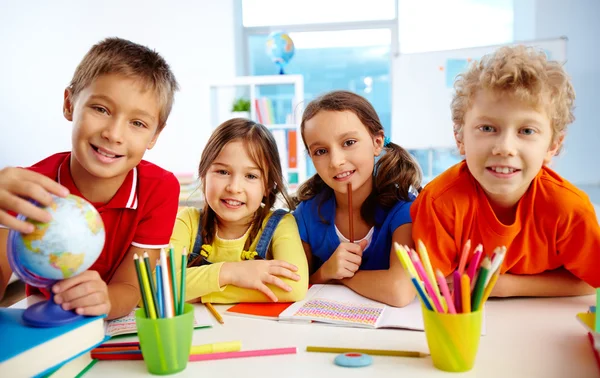 A "blunt" letter despatched using the college's headteacher has raised also worries among dad and mom after telling them teachers "actively discourage" socializing even inside the schoolroom, Hull Daily Mail reviews. In the letter, mother and father are told of the benefits of their "very fantastic" approach, involving youngsters having to switch elegance companies every 12 months.
'KIDS ARE DICTATED TO'
The briefing also reminds dad and mom that "the lecture room environment is a studying environment" and that socializing "is a barrier to excessive pupil results and disrupts other kid's gaining knowledge."
It ends by revealing the child's magnificence for the September 12 months, adding: "It will no longer be possible to make changes to this."
In September, one mum, whose child will start at Y1 at Welton Primary School, defined the shortage of socializing as "awful."
She instructed the Mail: "The kids are dictated to about who they're to play with – it's bizarre.
"It's the best free time they've. It could be like telling a colleague they had to consume lunch with anyone unique.
"The kids are banded like yellow and many others, and that is who they need to play with.
"They have to be able to unfastened play. Apparently, the 'kids are available calmer.'" The mum said she changed into not informed about the regulations until her baby joined the faculty at the basis stage of final year. She thinks the trade turned into in reaction to a perceived want for "classroom control."
The concerned discern endured: "The sentence seems harsh and at odds with kid's want for socialization and their mental health and health. Is this toddler focused, and is it nurturing?
"Other faculties hold children collectively as a class, however, here. Additionally, they purposely cut up them, even from basis. I do not like that." Another mum, who has older children in the college, advised the Mail: "They mix the instructions each yr. Sometimes it is a disaster for us, and on occasion, it is tremendous.
'A MENU FOR CHILDREN'
"At playtime, they have a band gadget for activities, so if the children do not get there brief, they leave out – when you are in a zone you can not change – a chunk like a prison." Headteacher Nikki Pidgeon stated each was blending up the lessons every 12 months, and discouraging socialization had helped students make "precise development" because they delivered the measures 8 years in the past.
In a declaration, she said all kids had friends in their new lessons, but youngsters had been taught to work as a group "irrespective of their external friendship institution". Ms. Pidgeon stated the college had "adopted a countrywide scheme for supporting secure and lively playtimes about 10 years ago".