My buddy Charlee serves up Aperol spritzes eight at a time a phalanx of glasses, all crammed to the brim with candy-peach liquid and chunky ice cubes. We usually drink them on her roof in Nolita, and the first sip makes us sense like we're at the center of the world.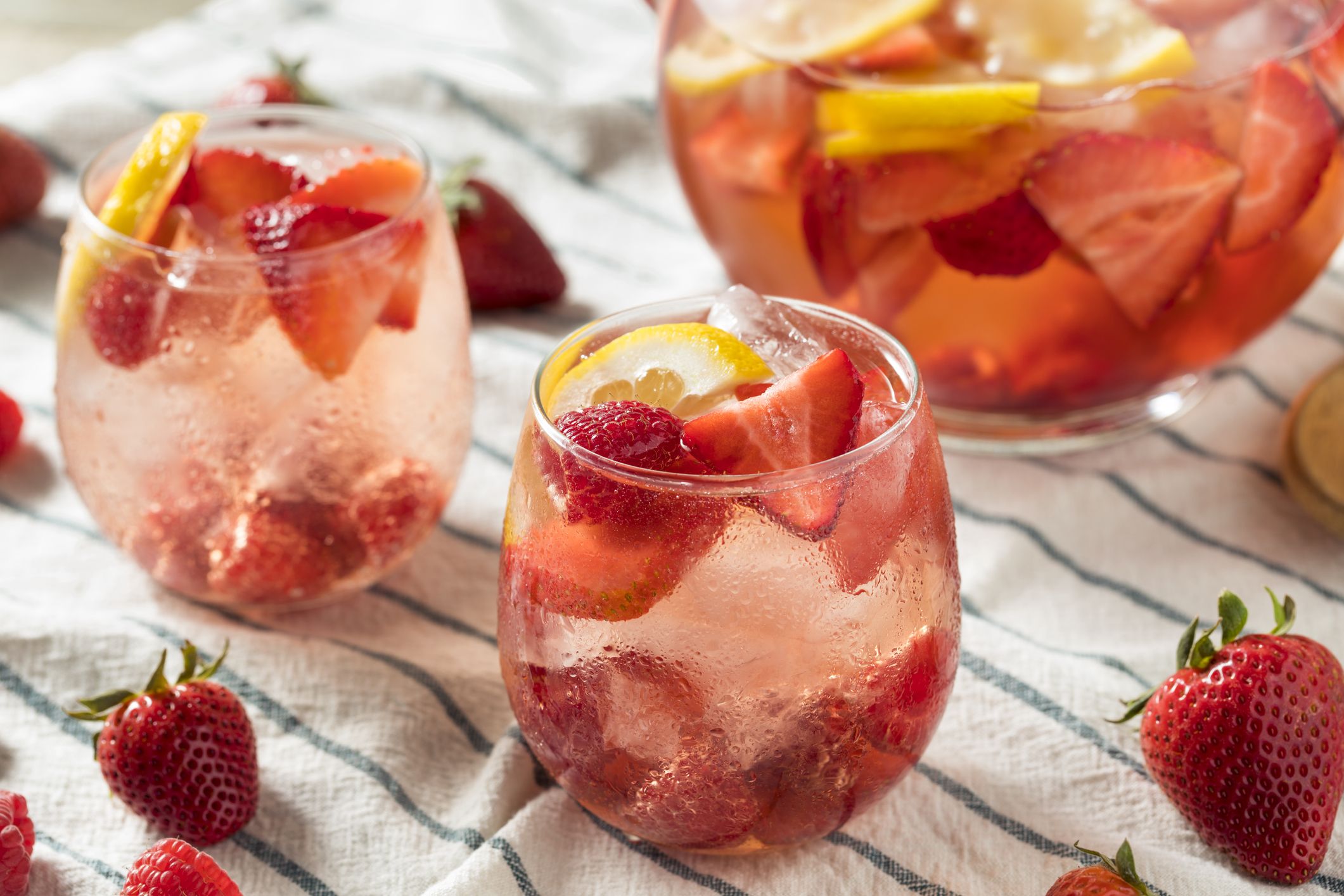 Similar scenes are gambling out around the arena this summer time the day drinkers at Montauk's Surf Lodge, the smiling strangers on the Amalfi Coast on my Instagram Explore web page. On heat days, Aperol spritzes feel inevitable.
A concoction of the eponymous liqueur, prosecco, and soda water that consequences in a beverage that's mild and bubbly, with a tinge of bitterness from indiscernible citrus, the Aperol spritz has grown to be the ever-present drink of the past few summers, way to how clean it's far to drink and the way photogenic it's far.
In the light orange shadow of the uber-dominant spritz but, half a dozen drinks are vying to take its vicinity.
Among them is difficult seltzer, alcohol-imbued bubbly water that consists of about 5 percent alcohol and regards on the market in 2013 (SpikedSeltzer, now owned through Anheuser-Busch, claims to be first). They are available friendly-searching cans that mimic La Croix and its niftier cousins, purposely aiming for that equal millennial demographic.
Even Corona, the summertime beer of preference for lots (constantly with a lime), dipped into that race this 12 months, liberating a tough seltzer to compete with the likes of Smirnoff, White Claw, Bon & Viv, Truly, Henry's, Nauti, Cutwater, and High Noon, amongst many others. All those difficult seltzer manufacturers are a part of a beverage industry category referred to as "flavored malt beverages," whose income rose 10.7 percent to nearly $2.6 billion in 2018.
But if the next hot summertime drink isn't hard seltzer, ready inside the wings are canned wines like Nomadica that you crack open like soda pop. In 2018, canned wine income skyrocketed 69 percent to make more than $69 million, in step with Wine Spectator, which notes that canned wine took in only $2 million 7 years ago.
Then there are the mutant versions of factors we understand or thought we knew, like herbal wine and boozy kombucha, fancy Vermouth spritzes, and "distilled non-alcoholic spirits." For each, the intention is to end up as famous as the Aperol spritz or rosé, the drink that broke new floor for summertime consuming to be inevitable and quintessential and totally, completely interlaced with the idea of a super summertime day.
But the following big summertime quaff won't always be the satisfactory-tasting.
"We are not drinking Manhattans to chill off in the summertime," said Charlotte Voisey, a mixologist and the director of emblem advocacy for the William Grant & Sons spirits portfolio. "We gravitate towards long, clean types or frozen beverages which can hold to refresh, and therefore continue to be the right choice on a heat summertime day."
However, the reputation contest has simply as much to do with intelligent advertising, convenience, and look. Sure, the winner ought to be first-class to drink in the summer season warmth, however in our cutting-edge instances, it's additionally critical that the beverage looks notable on Instagram and that it reminds you, and others, of an area a whole lot greater glamorous than where you're right now.
The drink of the instant? It's been years in the making.
An awareness of packaging
If there's a brand created to capitalize on summer drink hype, it might be Nomadica, whose visual photograph is as essential as the wine in its cans. The cans seem like pieces of handcrafted artwork, just like the kind of stuff you might locate in one of those towns that declare to be the "Austin" of another, smaller country.
The emblem's "Pink River Rosé" features an electric-magenta river snaking thru a verdant forest. At the same time, other cans are emblazoned with abstracted animals, inclusive of a rainbow-striped stag and an iridescent hummingbird.
Even the call, "Nomadica," appears like a journey, evoking mountains and tenting.
"Something that we're simply captivated with is the concept of synesthesia," said co-founder Kristin Olszewski, a former sommelier. Synesthesia is a condition in which several senses simultaneously reply to something you see (for example, how the coloration red might make you hungry).
For Olszewski and her commercial enterprise companion, former restaurateur Emma Toshack, the visual issue of wine became something they established while the emblem was released in 2017. That objective became part informed by way of Toshack's enjoy running at Snapchat, an app that helped ingrain social media in our private lives. Olszewski had also observed how Instagram and social media had democratized the insular, perhaps intimidating international wine ingesting.